Looking for a romantic and budget-friendly honeymoon destination? Look no further than Mexico! With its stunning beaches, rich cultural heritage, and affordable prices, Mexico is the perfect place to celebrate your love and create unforgettable memories. Whether you dream of lounging by the turquoise waters of Cancun, exploring the ancient ruins of Tulum, or immersing yourself in the colorful streets of Mexico City, this diverse country offers a multitude of options to fit any budget. So why break the bank when you can have an unforgettable honeymoon without breaking the bank? Let us guide you through some of the most incredible and affordable honeymoon ideas in Mexico.
Beach Destinations
Mexico is home to some of the most stunning beach destinations in the world. Whether you're looking for a lively beach town or a secluded and serene escape, there is a beach destination in Mexico that will meet your desires. Here are three beach destinations that you should consider for your next vacation.
Cabo San Lucas
Located on the southern tip of the Baja California Peninsula, Cabo San Lucas boasts breathtaking beaches and crystal-clear waters. This vibrant beach town is a hotspot for water activities such as snorkeling, diving, and fishing. With its luxurious resorts, lively nightlife, and stunning natural landmarks like El Arco, Cabo San Lucas offers a perfect blend of relaxation and adventure.
Cancun
Famous for its vibrant nightlife, stunning beaches, and all-inclusive resorts, Cancun is a favorite destination for beach lovers. Its pristine white sand beaches and turquoise waters attract thousands of visitors each year. Whether you prefer relaxing on the beach, exploring underwater wonders at the Great Mayan Reef, or partying at world-renowned nightclubs, Cancun has something for everyone.
Tulum
If you're looking for a more laid-back and bohemian vibe, Tulum is the place for you. Known for its beautiful white sand beaches, ancient Mayan ruins, and mystical cenotes, Tulum offers a unique beach experience. You can explore the ruins overlooking the Caribbean Sea, go swimming in the crystal-clear cenotes, or simply relax on the picturesque beaches. Tulum is also known for its eco-friendly resorts and farm-to-table dining options.
Cultural Exploration
Immerse yourself in Mexico's rich history and vibrant culture by exploring some of its cultural gems. From bustling metropolises to charming colonial towns, Mexico offers a wide range of cultural experiences. Here are three destinations that will allow you to delve into Mexico's cultural heritage.
Mexico City
As the capital city of Mexico, Mexico City is a bustling metropolis with a rich history and a vibrant arts scene. Explore the historic center, which is a UNESCO World Heritage Site, and visit iconic landmarks such as the Palacio de Bellas Artes, the Zocalo, and the National Museum of Anthropology. Don't miss out on sampling delicious Mexican cuisine at the city's many street food stalls and restaurants.
Oaxaca
Located in southern Mexico, the city of Oaxaca is a cultural and culinary paradise. Known for its colonial architecture, colorful markets, and traditional handicrafts, Oaxaca offers a glimpse into Mexico's indigenous cultures. Visit the impressive archaeological site of Monte Alban, explore the vibrant markets, and indulge in Oaxacan cuisine, which is recognized as one of Mexico's most diverse and delicious regional cuisines.
Guanajuato
With its colorful facades, narrow cobblestone streets, and stunning colonial architecture, Guanajuato is regarded as one of the most beautiful cities in Mexico. Explore its underground tunnels, visit the iconic Alhóndiga de Granaditas museum, and attend the renowned International Cervantino Festival, which celebrates the arts and culture. Don't forget to take a leisurely stroll along the picturesque Callejón del Beso (Alley of the Kiss) and learn about the romantic legend behind it.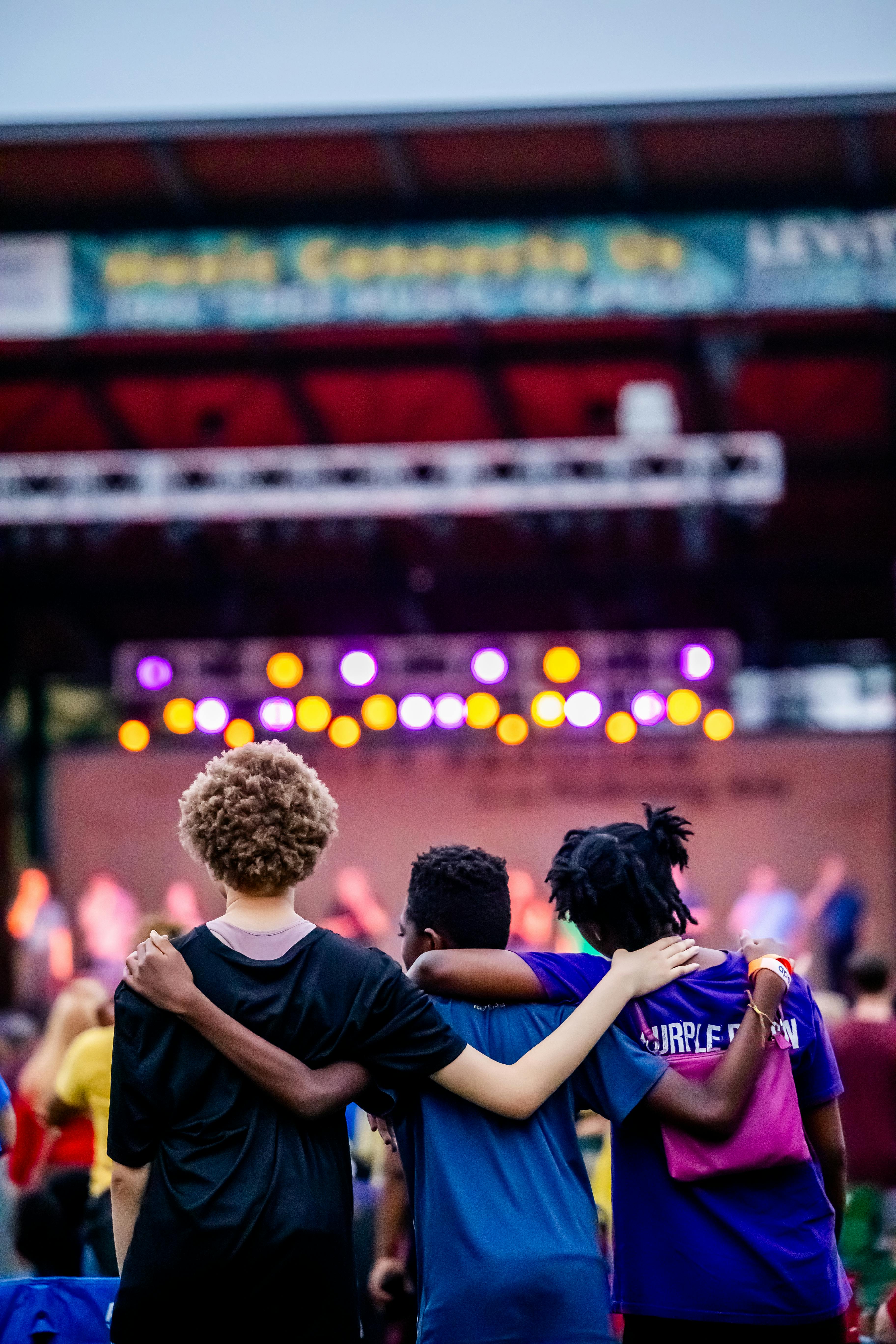 Hidden Gems
If you're looking to escape the crowds and discover lesser-known destinations in Mexico, here are three hidden gems that will delight and surprise you.
Puerto Vallarta
Nestled on the Pacific Coast, Puerto Vallarta is a charming beach town that offers a more laid-back and authentic Mexican experience. Wander through the cobblestone streets of the historic center, known as Zona Romantica, and admire the iconic Malecon boardwalk. From secluded beaches to lush jungles, Puerto Vallarta offers a variety of outdoor activities such as hiking, zip-lining, and whale watching.
Playa del Carmen
Located in the heart of the Riviera Maya, Playa del Carmen is a vibrant beach town that retains its small-town charm despite its popularity. It offers stunning beaches, a bustling Fifth Avenue filled with shops and restaurants, and easy access to world-class diving sites such as the Mesoamerican Barrier Reef. Explore the nearby Mayan ruins of Tulum and Coba or take a ferry to the nearby island of Cozumel for snorkeling and diving adventures.
Isla Mujeres
Just a short ferry ride from Cancun lies the beautiful island of Isla Mujeres. This hidden gem is known for its pristine beaches, crystal-clear waters, and vibrant marine life. Rent a golf cart to explore the island, visit the charming Punta Sur, and take a dip in the famous Playa Norte. Isla Mujeres also offers fantastic snorkeling and diving opportunities, where you can swim alongside majestic sea turtles and colorful tropical fish.
All-Inclusive Resorts
For those seeking a hassle-free and all-inclusive vacation experience, Mexico is renowned for its top-notch resorts. Whether you're looking for a family-friendly resort or an adults-only oasis, here are three destinations that offer exceptional all-inclusive experiences.
Riviera Maya
Stretching along the Caribbean coast, the Riviera Maya is famous for its luxurious all-inclusive resorts and stunning beaches. Experience world-class amenities, indulge in gourmet dining options, and enjoy a wide range of activities such as snorkeling, kayaking, and yoga. Explore the nearby ancient ruins of Tulum or take a dip in the underground rivers of Xcaret Park.
Cozumel
Located just off the coast of Playa del Carmen, Cozumel is a paradise for divers and snorkelers. Its stunning coral reefs and rich marine life attract diving enthusiasts from around the world. Choose from a selection of all-inclusive resorts that offer easy access to the underwater wonders of the Mesoamerican Barrier Reef. Cozumel also offers other activities such as exploring Mayan ruins, visiting ecological parks, and shopping for unique handicrafts.
Puerto Aventuras
Nestled between Playa del Carmen and Tulum, Puerto Aventuras offers a tranquil and secluded all-inclusive resort experience. Enjoy a wide range of activities such as swimming with dolphins, snorkeling in the nearby cenotes, or simply relaxing on the pristine beaches. The marina at Puerto Aventuras is also a popular spot for fishing and boating excursions.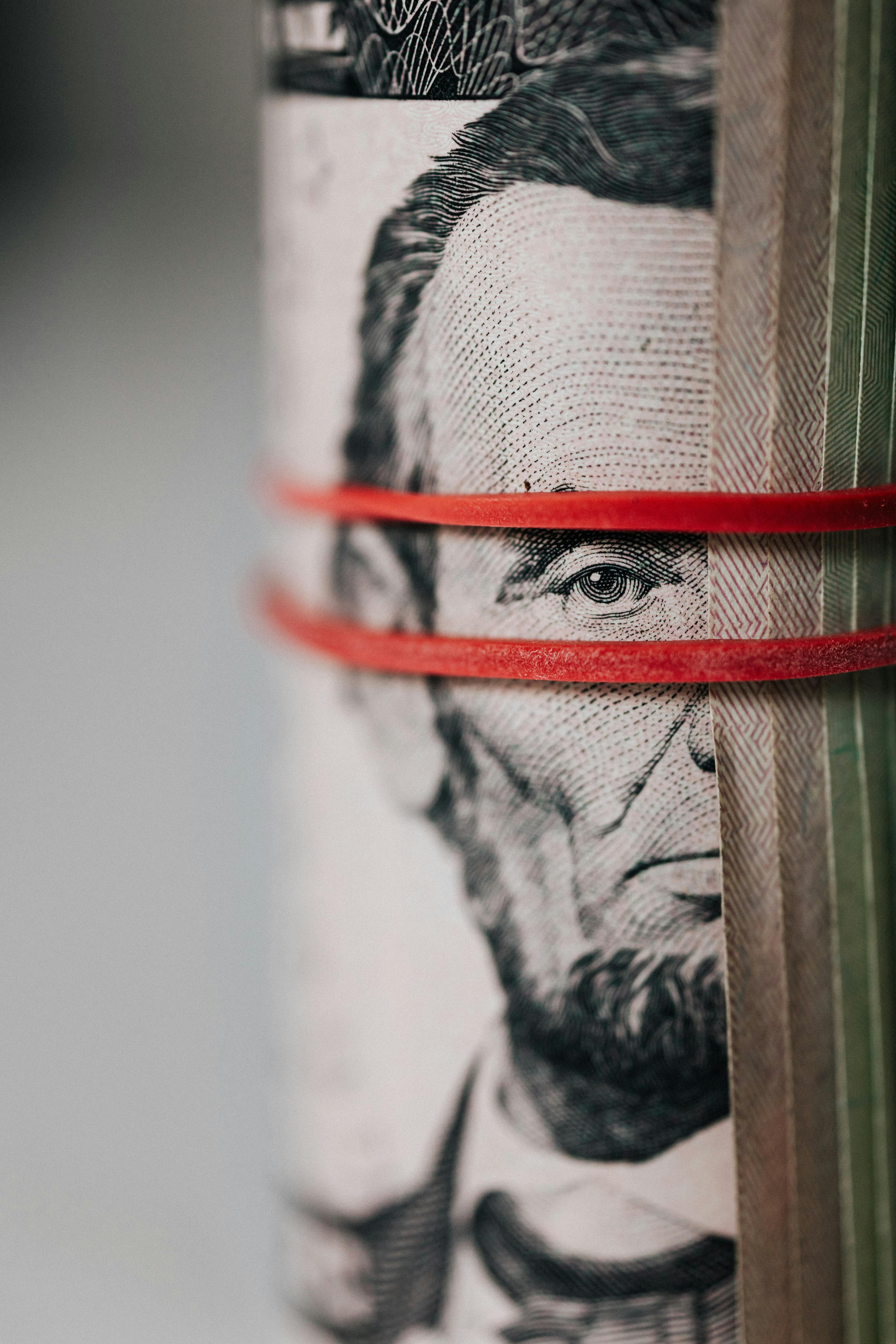 Eco-Adventures
Mexico's diverse landscapes and rich biodiversity make it an ideal destination for eco-adventures. From exploring national parks to snorkeling with turtles, here are three destinations that offer unforgettable eco-adventures.
Huatulco
Located on Mexico's Pacific coast, Huatulco is a hidden gem for nature lovers. This eco-tourism destination is home to nine stunning bays, each offering its own unique charm. Explore the lush jungles, swim in crystal-clear waters, and visit the nearby Huatulco National Park, which boasts diverse ecosystems and an abundance of wildlife. Don't miss the opportunity to release baby sea turtles into the ocean during nesting season.
Xcaret Park
Combining natural beauty with cultural experiences, Xcaret Park is an eco-adventure park located in the Riviera Maya. Immerse yourself in Mexico's rich heritage as you explore underground rivers, snorkel in natural cenotes, and learn about Mayan traditions and rituals. Xcaret Park also offers thrilling activities such as swimming with dolphins, snorkeling with stingrays, and witnessing a spectacular evening show showcasing traditional dances and music.
Sian Ka'an Biosphere Reserve
Designated as a UNESCO World Heritage Site, the Sian Ka'an Biosphere Reserve is a stunning natural paradise located in the Yucatan Peninsula. Explore this vast ecological wonderland by kayaking through mangroves, spotting diverse bird species, and swimming in pristine lagoons. Take a boat tour of the reserve to observe manatees, dolphins, and sea turtles in their natural habitat. The reserve is also home to ancient Mayan ruins that offer a fascinating glimpse into Mexico's rich history.
Romantic Getaways
Mexico provides countless romantic settings for couples looking to celebrate their love. From charming beach towns to enchanting wine regions, here are three romantic getaways that will create lasting memories.
Sayulita
Located on Mexico's Pacific coast, Sayulita is a bohemian beach town that exudes romance and charm. Stroll hand in hand along the colorful streets, browse local art galleries and boutiques, and relax on the picturesque beaches. Sayulita also offers fantastic surf breaks, yoga retreats, and delicious cuisine. Enjoy a sunset cruise along the coast or embark on a horseback ride through the lush jungle.
Valle de Guadalupe
For wine-loving couples, Valle de Guadalupe is a hidden gem nestled in Baja California. This emerging wine region is renowned for its vineyards, wineries, and stunning landscapes. Spend your days touring wineries, savoring gourmet cuisine, and enjoying breathtaking views of vine-covered hills. Valle de Guadalupe also offers unique accommodations in boutique hotels and luxury vineyard villas for the ultimate romantic getaway.
Los Cabos
Located at the tip of the Baja California Peninsula, Los Cabos offers a perfect blend of luxury, natural beauty, and romance. Enjoy long walks on the pristine beaches, indulge in couples' spa treatments, and savor gourmet cuisine at world-class restaurants. Los Cabos also offers thrilling activities such as whale watching, snorkeling, and golfing. Don't miss the iconic El Arco, a natural rock formation that is a symbol of love and a popular spot for sunset views.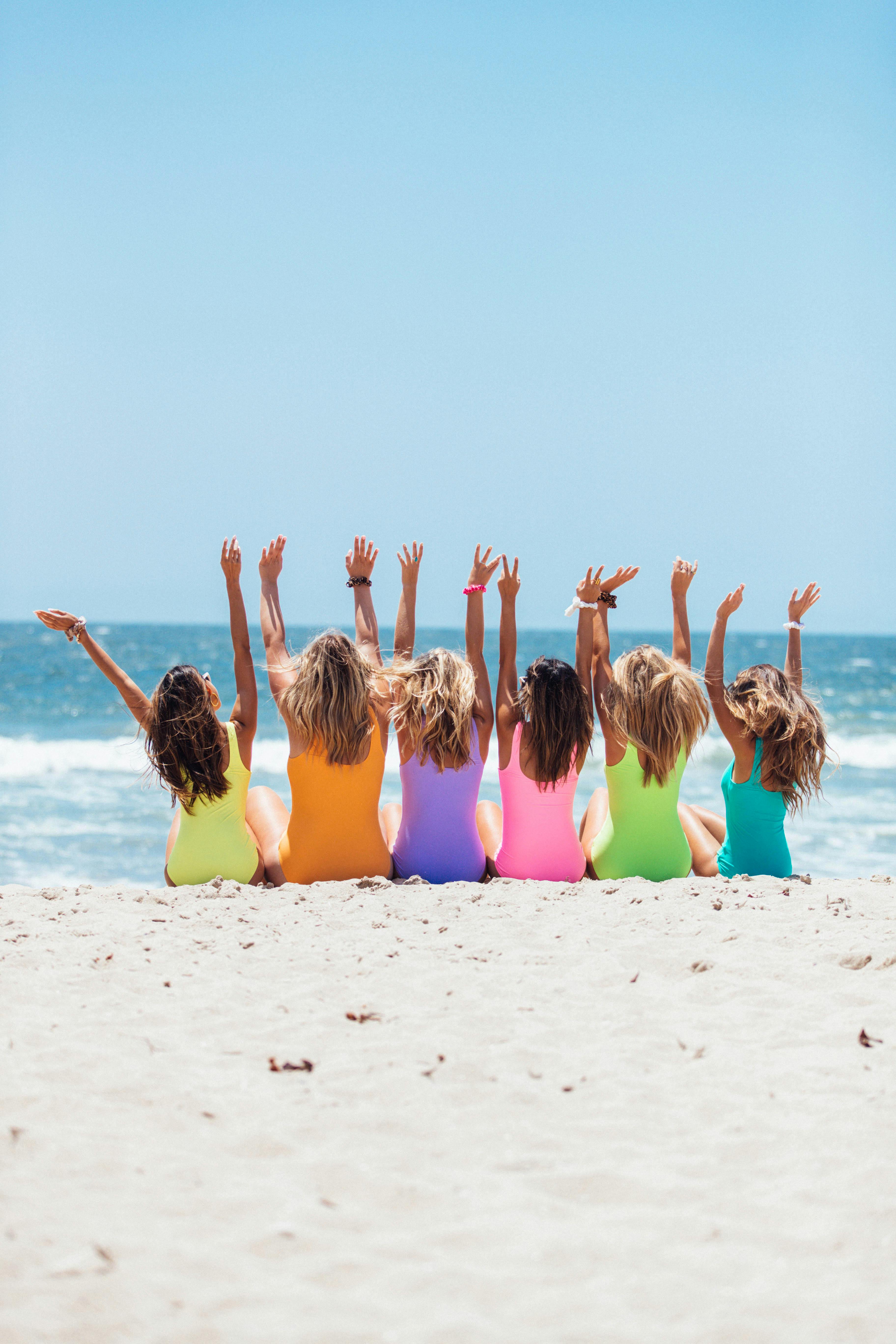 Budget-Friendly Activities
Mexico offers a wide range of budget-friendly activities that allow you to make the most of your vacation without breaking the bank. Here are three activities that offer great value for money.
Visit Chichen Itza
No trip to Mexico would be complete without a visit to the iconic archaeological site of Chichen Itza. This ancient Mayan city is renowned for its magnificent temples, including the famous El Castillo (The Castle). Explore the site, learn about the fascinating history, and marvel at the architectural wonders. To save money, consider visiting during the early morning or late afternoon to avoid the crowds and take advantage of lower ticket prices.
Explore Isla Holbox
Escape the crowds and discover the rustic charm of Isla Holbox, a hidden gem located off the coast of the Yucatan Peninsula. This tranquil island offers pristine beaches, turquoise waters, and a laid-back atmosphere. Rent a bike or a golf cart to explore the island, spot vibrant flamingos, and swim with gentle whale sharks (during the appropriate season). Isla Holbox also offers affordable accommodations, local eateries, and budget-friendly water activities.
Take a Street Food Tour
One of the best ways to experience the flavors of Mexico is through its street food. Embark on a street food tour in popular cities like Mexico City, Oaxaca, or Guadalajara, where you can sample delicious tacos, tamales, and other traditional dishes. Discover hidden gems and local favorites as you wander through bustling markets and street food stalls. Street food tours are not only a great way to save money on dining but also offer a unique cultural experience.
Off-Season Travel
Traveling to Mexico during the off-season can offer a range of benefits, including lower prices, fewer crowds, and a more authentic experience. Here are three advantages of traveling to Mexico during the off-season.
Enjoy Lower Prices
Traveling to Mexico during the off-season can result in significant savings on flights, accommodations, and activities. Many hotels and resorts offer discounted rates during the quieter months, allowing you to experience luxury for a fraction of the cost. Additionally, flights are often cheaper during this time, making it more affordable to explore different regions of Mexico.
Avoid Crowds
One of the main advantages of traveling during the off-season is the lack of crowds. Popular tourist destinations can become crowded and busy during peak travel periods, but by visiting during the off-season, you can enjoy a more peaceful and relaxed vacation experience. You'll have more space on the beaches, shorter lines at attractions, and a better chance of securing reservations at popular restaurants.
Experience Authentic Mexico
Traveling during the off-season allows you to experience a more authentic side of Mexico. Without the large crowds of tourists, you'll have the opportunity to interact with locals, immerse yourself in Mexican culture, and discover hidden gems that are off the beaten path. Whether it's exploring local markets, attending traditional festivals, or participating in cultural activities, traveling during the off-season can provide a deeper and more meaningful experience.
Tips for Saving Money
Traveling to Mexico doesn't have to break the bank. Here are three tips for saving money on your Mexican vacation.
Book in Advance
One of the best ways to save money on your trip to Mexico is to book your flights and accommodations in advance. By planning ahead, you can take advantage of early bird deals and discounted rates. Keep an eye out for promotions and sales from airlines and hotels, and consider using travel booking websites and apps to compare prices and find the best deals.
Look for Travel Packages
Another way to save money is by booking travel packages that include flights, accommodations, and activities. Many travel companies offer all-inclusive packages that can provide significant savings compared to booking each component separately. Look for package deals that suit your preferences and budget, and consider booking during the off-season when prices are typically lower.
Use Public Transportation
Instead of relying on taxis or rental cars, consider using public transportation to get around in Mexico. Buses and metro systems are affordable and reliable options in major cities, while colectivos (shared vans) are a popular mode of transportation in beach towns and rural areas. Not only will you save money on transportation costs, but you'll also have the opportunity to interact with locals and experience everyday life in Mexico.
Safety Considerations
While Mexico is a beautiful and welcoming destination, it's important to consider safety when planning your trip. Here are three safety considerations to keep in mind.
Choose Safe Areas
When traveling to Mexico, it's advisable to research and choose safe areas to visit. While popular tourist destinations are generally safe, it's important to be cautious and avoid areas with high crime rates or travel advisories. Stay informed about the current safety situation and follow local guidelines and advice.
Take Precautions
As in any destination, it's important to take common-sense precautions to ensure your safety. This includes keeping your belongings secure, not displaying valuable items, avoiding walking alone at night in unfamiliar areas, and being aware of your surroundings. Also, be cautious when using ATMs and only withdraw money from reputable and well-lit locations.
Stay Informed
Stay informed about the current safety situation in Mexico by regularly checking travel advisories and updates from your government. Sign up for alerts and notifications, and follow reliable sources of information such as official government websites and reputable travel websites. It's also a good idea to register your trip with your embassy or consulate before traveling to Mexico.
With its stunning beaches, rich culture, and affordable options, Mexico offers a wide range of vacation experiences for every traveler. By choosing the right destination, planning ahead, and considering safety precautions, you can enjoy a memorable and budget-friendly trip to Mexico. Whether you're seeking relaxation on the beach, adventure in the great outdoors, or a cultural exploration, Mexico has it all. So pack your bags, embrace the friendly ambiance, and get ready to create lifelong memories in this captivating country.